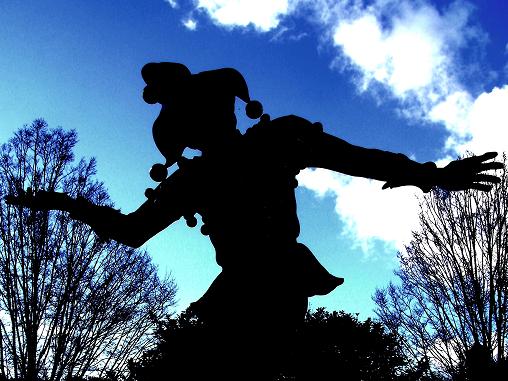 I want to end this year with a BANG!
For all your techno lovers out there, i just made for you guy's a heavy techno mix
Enjoy it! And have a Great 2012 :)
Edwin
2011-11-06 Edwin Wolfs - Techno Under The Dust by Edwin Wolfs
01. Yannis PK - Playing With Marilyn [Deep Focus]
02. Chris Udoh - Everyday Of The Week (Chris Fortier Remix) [Fade Records]
03. Elite Force – You (Perc Dub) [Used & Abused]
04. Simon Baker - Confused (David K Remix) [Viva Music]
05. Dubfire - RibCage [Desolat]
06. Valentino Kanzyani - Prizmas & Boomerangs [Jesus Loved You]
07. Par Grindvik - Do Us Part (Len Faki Remix) [Drumcode]
08. Microdinamic - Debbie Does Dallas [Polar Noise]
09. Lucio Aquilina - Disco Bus (Roland M. Dill Remix) [Trapez]
10. Christian Smith & John Selway-Total Departure (Original Mix) [Drumcode]
11. Shonky - Time Zero (Paul Ritch Remix) [Freak n' Chic]
12. Daniele Papini - Church Of Nonsense (Original Mix) [Alchemy]
13. Radio Slave - Grindhouse (Dubfire Terror Planet Remix) [REKIDS]
14. Matt Nordstrom - Lucky Drawls (Mark Broom's No Rave Stab Remix) [Saved Records]
15. Len Faki - Death By House [Cocoon Recordings]
16. Paul Ritch - Split The Line (Dubfire's Mega Remix) [Quartz Rec]
17. Daniele Papini And Riccardo Ferri - Fragments (Martin Eyerer Remix) [Alchemy (Italy)]
18. Psycatron - Directions (Matt Nordstrom & Orlando Villegas Remix) [Tronic]
19. Remute - Zuendli [Remute]
20. MMM (Errorsmith And Fiedel) - Nous Sommes MMM [MMM]
------------------------------------------------------------------------
Here is my old mix.
Hi you guy's!
After A long working day behind the bar, in my favourite place called: Kroepoekfabriek I had some inspiration to make a mix again. It was like 7 in the morning and I wanted to make a afterparty mix. So I did! I made a awesome mix with some BIG Techno sounds that only fits in clubs like Berghain and Westergas. Enjoy the mix!
Edwin Wolfs
01. Technasia - Aftermath [Japanease A 120 Track Electronic Dance Music Project For Japan (Part 1)]
02. Mathias Kaden - Kawaba (DJ Koze's Kosi-san Remix) [Vakant]
03. Bension And Technasia - Aries [SINO]
04. Bension And Dosem - Northern Response [SINO]
05. Tom Hades And Marco Bailey - Nikita (Egbert Remix) [MB Elektronics]
06. Billy Shane - Runner [Steadfast Records]
07. Sven Tasnadi - Nordsee [Cocoon Recordings]
08. Adam Beyer And Joel Mull - Forming Dies (Jerome Sydenham Remix) [Global Underground]
09. Sian - The Vigil Of The Crow (Exercise Remix) [Octopus Records]
10. Par Grindvik And Staffan Linzatti - Lights Up On (Seven Shattered Thoughts Version) [Saved Records]
11. Mark Henning - Fabrique Belgique (Dario Zenker Remix) [Soma Quality Recordings]
12. Radio Slave - K-Maze [REKIDS]
------------------------------------------------------------------------