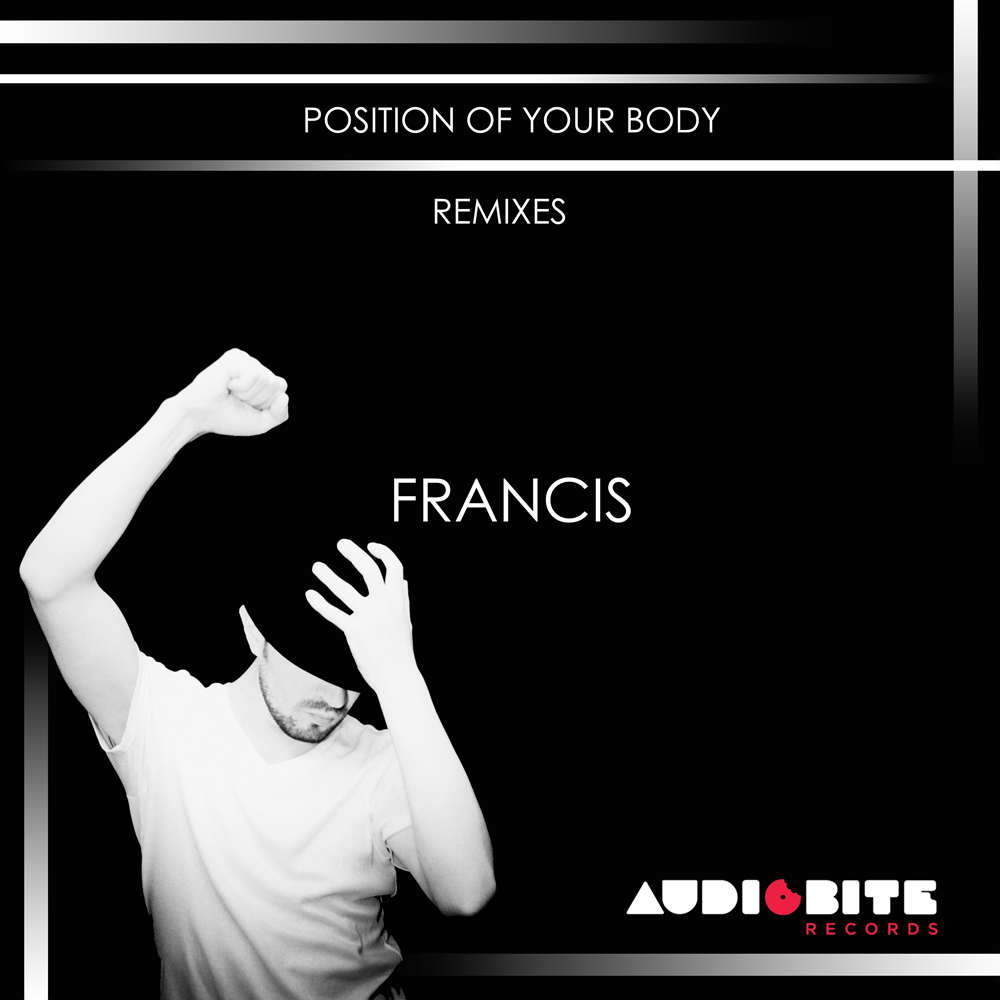 ////////////////////////////////////////////////////////////////////////////////////
"Position Of Your Body Remixes" EP. It is being released on the 12th of December on Audiobite Records.
Francis is back with a re-vamped "Position Of Your Body Remixes" EP that includes new remixes from Francis himself, Ezequiel Sawelreiz, Ramiro Bernabela, MKN, and Diesel J. Francis' 2011 remix is tech-y and has a deep and driving bassline with lots of invigorating sounds and effects. Ezequiel's remix is electrifying with progressive house grooves and spacey sounds and effects. Ramiro's Late Nite mix has a deep and tech-y house vibe with lots of percussion and ethereal effects. MKN's Bodyrockin' remix has a great drive and is full of tribal drums, dark sounds and atmospheric effects. Diesel J's remix has a deep and progressive house vibe with fun, bright synths and entrancing effects.
And my Remix is on it!: Francis - Position Of Your Body (MKN's Bodyrockin' Remix)
Don't forget! It is hitting shops December 12th!
-----------------------------------------------------------------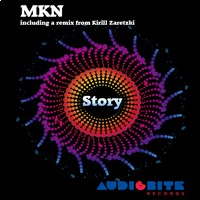 Dutch producer MKN is back with "Story" which includes his original mix and a remix from Kirill Zaretzki. The original mix has MKN-style progressive grooves with electrifying effects and melodies. Kirill's remix goes deeper with a house groove and has lots of spacey and nice effects.
..................................................
Aural Frequency (Mexico) - "Original Mix its pretty cool! Kirill Zaretzki Remix its good too!"
Aaron Lee (USA) - "Kirill's remix is nice!"
Tim Benjamin (Frisky Radio, Germany) - "remix is a nice tune"
Greed (UK) - "Kirill Zaretzki....Good Man!!
Retroid (Hungary) - "remix is a solid tune"
Hassan Rassmy (Egypt) - "Very Nice Remix!!
Jos Hulst (Oog Radio, Netherlands) - "Original Mix nice progressive tune. Love it."
Weepee (Lithuania) - "nice remix"
Mafia Mike (Poland) - "Nice laidback sound. Both mixes very nice."
Dj Marco Corvino Traxx (GROOVE TEMPLATE) - "Original Mix is very COOL!!!"
Quentin Kane (UK) - "loving both mix's but the original creams it for me, right up my street!"
Kris D (Netherlands) - "nice remix from Kirill Zaretzki."
Pete Simon (54house.fm) - "Shakin Vibes with a cool Melody, let the people dance, great tunes, play it..."
Denis A (DAR, Russia) - "Good Release! I liked! Thanks"
Ezequiel Sawelreiz (Argentina) - "Love the Ep!! Very nice!!!!"
SLAVE (Hungary) - "Story - Kirill Zaretzki Remix is good house music, rhythmical...goood!:) Thank you"